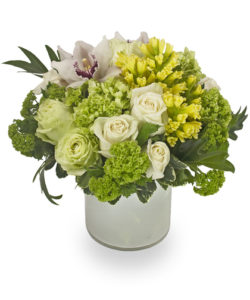 What does exclusive mean?
Well, it means it's the only one of its kind, which adds to the value it delivers to the recipient or the person buying it. Not being able to buy it anywhere else can make an item truly special.
And, that's the message we wanted to send with our exclusive floral design collection.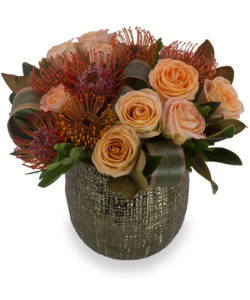 While there are similar floral designs across flower shops based on classic floral designs. Our exclusive designs mean that only our floral designers have developed and offer these unique artistic displays.
Here are some highlights that illustrate the style and types of special floral designs you can find as part of this flower arrangement and bouquet collection:
These pictures speak for themselves in terms of illustrating the truly innovative floral designs at work with our exclusive Denver flower bouquets. 
It's not only about the choice of gorgeous flowers and how they are arranged within the design, but it's also about the types of accents like artichokes that are used as well as the stunning containers that complete the look of each flower arrangement.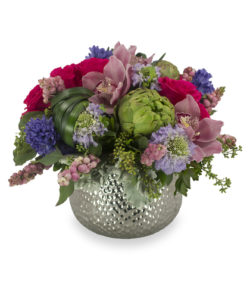 Our floral design team noted that they get their inspiration from the beautiful surroundings right here in Denver during hiking and biking trips in the local area.
They also travel frequently to other parts of the world, gaining inspiration from Asia, Europe, and Latin America that they like to incorporate in their floral designs.
Many of the names also relate to the natural surroundings that have inspired them, such as Majestic Sunset Bouquet, Garden Party Bouquet, and Garden of Hope Bouquet.
Each has a particular style — from modern and edgy like the Colorado Skies Bouquet to vintage like Nostalgic Memories Bouquet.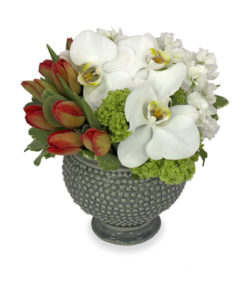 These exclusive designs are for locals only so the flower arrangements can only be picked up in our Denver flower shop or hand delivered throughout the Denver area.
You can view these special floral designs online or in our Denver flower shop. Stop by and see them for yourself!