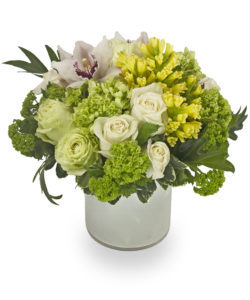 Don't wait any longer to say thank you to the holiday host, boss, or other special people in your life who added to the memories of the past holiday season. We have the perfect way to say thanks that shows your appreciation.
Share one of our exclusive floral designs that shows you know just how unique the recipient is and how much you value them.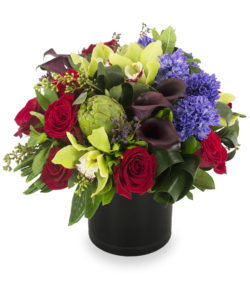 Here are some beautiful examples of why our exclusive floral designs are such standout thank you gifts:
GARDEN OF HOPE BOUQUET
Garden of Hope showcases white Ecuadorian roses along with numerous accent flowers and greenery. Everything is then arranged in a unique ceramic vase.
MIDNIGHT RENDEZVOUS
This stunning floral display contains red roses, cymbidium orchids, burgundy calla lilies, purple floral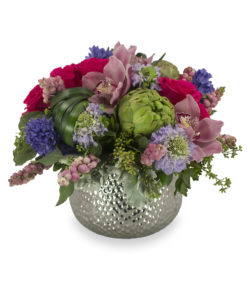 accents and seasonal greenery. It's truly unique.
COLORADO MODERN ROMANCE
Colorado Modern Romance features beautiful red Ecuadorian roses combined with seasonal greenery and accents flowers.
Unique Flowers and Accents
As you can see from the numerous other images within this post, our floral design team puts together unique flowers, greenery, and accents to create modern and creative floral pieces of art. For example, many even feature items like artichokes, succulents, and kale.
Of course, our floral design team can also make you a custom flower arrangement or a custom bouquet that are available to no one else but your recipient. Please call our Denver flower shop to schedule an appointment to meet and work with our floral design team if you want to do anything custom.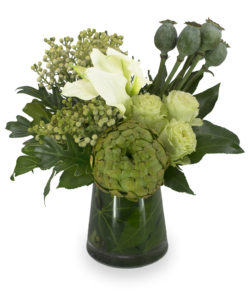 Other Ways to Say Thanks!
We also have a wide range of other gifts, including chocolates, stuffed animals, balloons, cards, and gourmet food and fruit baskets. Many of our appreciation gifts also feature local artisans and purveyors.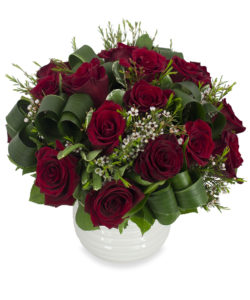 These thank you gifts tend to be for local Denver delivery only. If you buy these, it's also a way to say thanks to the local community because you are supporting local small business owners like us!
Call or visit our Denver flower shop today to get started on your thank you gift order. Many of the items mentioned here are also available through our online ordering site on our website.