Veldkamp's Flowers®
Veldkamp's, Inc. is a family owned business founded in 1960. We produce and sell fresh and silk floral arrangements, cut flowers, foliage and blooming plants for the home, businesses and special occasions; as well as other gift items and decorative accessories.
Ben Veldkamps Jr. opened the first Veldkamp's Flowers store in December 1960, in what was the Westland Shopping Center. Ben Veldkamp Jr. later sold Veldkamp's Flowers to his son, Ben Veldkamp III. The family has carried on the tradition of exceptional customer service with an emphasis on quality product at the best value that would lead Veldkamp's Flowers to success in the future. Veldkamp's Flowers remains a family owned and operated florist; with John Veldkamp, the third generation, as the General Manager. Veldkamp's Flowers and Gifts in now the premier traditional florist in Colorado.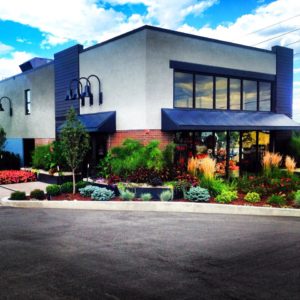 At Veldkamp's Flowers, we compete strongly with the finest designers, retailers and service providers around the world in the areas of design, service and presentation. We strive to provide our customers with the highest standard of quality in product, design, service and presentation while never forgetting value.
Throughout its operation, Veldkamp's Flowers has always and continues to invest in the most advanced technology available to our industry. Veldkamp's Flowers' technological capabilities create the necessary efficiency within the organization to provide our clients with the level of professional service they deserve and we demand in an increasingly technological marketplace.
We believe in exceeding customer expectations. We custom select flower shops in cities across the country with the highest qualification and capabilities to satisfy the most discriminating customer. Most florists we affiliate with have been personally selected to serve on our "Preferred Florist" list that we refer to when sending orders that are not in our delivery area. You can rest assured when you place an order with Veldkamp's Flowers, our satisfaction guarantee is always included.
Once you place your first order with Veldkamp's Flowers, we maintain any special information and all addresses of your recipients for your future use. Next time, all you need to do is make a selection and give us a name! Easy as that!
Simply let us know your list of special occasions you wish to be reminded of and we won't let you forget them. Our staff will be happy to notify you of special dates or occasions by email, standard mail, or phone. Call today and give us your list, or register online and set one up today! We won't let you forget anyone!