General Contact Info
Message From Our President John Veldkamp
Welcome to our blog. We hope that you like it and enjoy the great articles and all the beautiful flowers and great floral design information we have provided. Our Veldkamps Flowers floral design center is located in Lakewood, Colorado. We are family owned and operated floral design firm, who has been proudly serving the Denver Metropolitan area for more than 50 years. We offer nationwide same day delivery. Locally we offer both same day and express flower delivery service.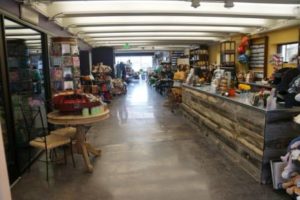 Veldkamps Flowers
9501 W. Colfax Avenue
Lakewood, CO 80215
Phone: (303) 232-2673
Event & Wedding Sales Contact Info
Email: ajackson@veldkamps.com
Phone: (303) 232-2673
Flower Shop Hours
Monday – Friday 8:00 am – 6:00 pm
Saturday 8:00 am – 6:00 pm
Sun 9:00 am – 3:00 pm
Send us a Message
Veldkamps Flowers – Proudly Serving Denver Colorado Since 1959
Guaranteed Same Day Delivery Of Flowers, Green Plants, Flowering & Blooming Plants, Tropical Plants, Gift Baskets, Gourmet Fruit Baskets, Event Flowers & Decorations, Wedding Flowers and Decorations
Directions To Veldkamps Flowers Floral Design Center (From Denver Airport)
Take Interstate I-70 West.
Take the I-25 exit, EXIT 274, toward Colo Springs/Fort Collins/Colorado Springs.
Keep left to take the I-25 S ramp toward Colo Spgs/I-70 W/Pecos St.
Merge onto I-25 S/US-85 S/US-6 W/US-87 S via the ramp on the left.
Take the US-40/US-287/Colfax Avenue exit, EXIT 210A.
Turn right onto I-70 Bus W/US-40 W/US-287 N/W Colfax Ave. Continue to follow I-70 Bus W/US-40 W/W Colfax Ave.
9501 W COLFAX AVE is on the right.